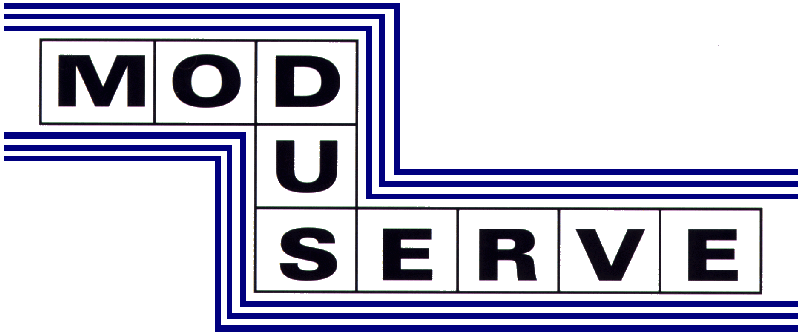 A Division of Commercial Kitchens Inc.
| | |
| --- | --- |
| Manufacturers of | Milk Coolers |
| | Kiosks |
| | & Serving Counters |


Mod-U-Serve
The New Generation of Serving Counters that can adapt to Future Menu Trends...

MVP: Mobility, Versatility, and Popularity are defined at Mod-U-Serve
Independent drop in units for easy service and maintenance.
DuPont CORIAN® front panels and tray slides make your cafeterria an adventure...not just a lunch!
Options galore to "customize" your counter!

Mod-U-Serve Wins a Class Star!
Cold Milk Sells

Pressure switches and expansion valves keeps your milk cooler!
Seamless liner won't leak. No more sour insulation!
All stainless steel, rubber corner bumpers, heavy duty casters, gate valve and best of all a magnetic gasket...easier to clean and lasts longer.

Kool Kids Can't Keep Quiet About...
Hot/cold section for versatility, beverage well, cashier stand, display shelves increase breakfast, lunch and snack participation!
DuPont CORIAN® front panels and tray slides rejuvenate the school service image.
Pizza, Chinese food, coffee kiosk can keep kids coming back!
Home | What's New | Products | About Us | Contact Info