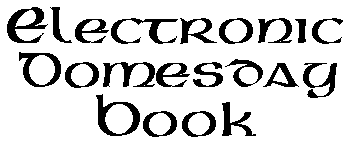 This is the unofficial online Domesday Book for the Barony of Raven's Fort. If you would like to add your name, please fill out the online form. If you find any errors, or would like to make a change, please let me know.
A B C D E F G H I J K L M N O P Q R S T U V W X Y Z

HE Chrystal Ariana MacRuari, Baroness of Raven's Fort
Email: chrystal_dragon@hotmail.com
Elaine de Lyon
Real Name: Susan Johns
Address: 11402 B Whitewing, Austin, TX
Phone: (512) 873-8407
Email: elainesj@texas.net
Interests: Music (instrumental and vocal), needlework, costuming, brewing
Gwynn the lizard keeper
Address: 1810 Avenue P, Huntsville, TX 77340
Phone: (409) 291-0734
Email: lizardkeep@hotmail.com
Interests: Lizards, cooking, time travelling... But don't call on tuesdays or before 2pm!

Hunaric of Clan Cadhla Fitheach
Real Name: Tim Peasgood
Address: Spring, TX 77383
Phone: (281) 744-9110
Email: jyml@swbell.net
Interests: Fighting, Reveling, Reveling, and Fighting

Jacinth de Warwick
Email: dshorton@ivillage.com
URL: http://members.tripod.com/Jacynth/
Interests: Anything A&S related...

Kief av Kiersted
Email: deer_kief@hotmail.com
Koriyama no Yoshimoto
Real Name: John Reuter
Address: 6 Whippoorwill, Huntsville, TX 77340
Phone: (409) 295-4671
Email: cobalt60@lcc.net
Interests: My Lady Ayla von der Wiese, Service to the Dream and Fighting, Archery, All things Japanese.

Lorraine Deer Slayer
Email: deer_kief@hotmail.com
Robert MacPharland
Email: Horoun@swbell.net
Interests: hmmmm...yes

William The Black
Real Name: Chad Southern
Email: The_Jedi_Master@excite.com